Providing wait time is as simple as pausing for 5-15 seconds after a question is posed, before accepting an answer or calling on a student. This decreases the likelihood of getting an "I don't know" or an incorrect answer and the number of students volunteering information is likely to increase. Additionally, it provides students with processing delays the time needed to understand the question and allow an opportunity to formulate a response. Further, it can provide students time to compose a thoughtful response, rather than blurting out the first thing they think of.
While the teacher is providing wait time, they can observe students in the classroom, prompt students who may be off task, reinforce students for other positive behaviors (e.g., taking notes, looking at their textbook for the answer, etc.), provide non-verbal reminders to students who need an additional reminder to engage (e.g., point to the notes, etc.)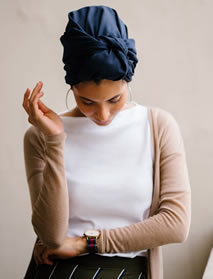 Wait time supports positive student behavior by increasing active engagement with all students. If students who have processing delays know their teacher does not give the time they need to process the question and formulate a response, it is more likely that they will disengage from the lesson or engage in off-task or challenging behavior.
When it is time for student response, an educator may call on students who raise their hands, ask for volunteers, or use another type of whole class responding.